You are here
Top 10 Reasons We Love Small Business
Release Date:
Monday, February 11, 2019
Advisory Date:
Monday, February 11, 2019
Contact:
Lisa White | lisa.white@sba.gov | (206) 553-7050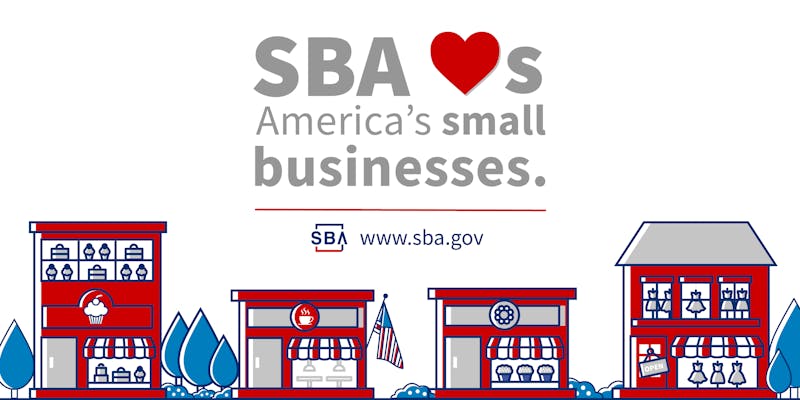 SEATTLE - Small businesses are the heart of Washington's economy. This Valentine's Day, the U.S. Small Business Administration (SBA) Seattle District Office sends entrepreneurs this valentine with the top 10 reasons why we love small business.
Small businesses in Washington…                                                                                                                                                                                    
Care about their communities – More than 590,900 small businesses are located in nearly every community and neighborhood in the state.
 
Create jobs – Two out of every three new jobs created in the U.S. are from small businesses.
 
Grow the global economy – 89.3 percent of Washington exporters are small firms.
 
Represent the diversity of America – Approximately 92,772 small businesses in Washington are minority-owned with the number of firms increasing.
 
Value military experience – Nearly one in 10 small businesses are owned by veterans.
 
Employ more than half the workforce – Small businesses in Washington employ 1.3 million people in the state's private workforce.
 
Lead the way for female entrepreneurs – Washington has 209,400 women-owned businesses — a number that is 32.6 percent higher than it was in 2007. Women owned-businesses are supported by three Womens' Business Centers with locations in Seattle, Lacey and Spokane.
 
Drive innovation – Small patenting firms produce 13 to 14 times more patents per employee than large patenting firms.
 
Create opportunities for flexible work and lifestyles – Home-based businesses account for 53 percent of all small businesses.
 
Inspire us – Small business owners work countless hours, sacrifice their personal time and assets, improve their communities and follow their dreams.
###
About the U.S. Small Business Administration
The U.S. Small Business Administration makes the American dream of business ownership a reality. As the only go-to resource and voice for small businesses backed by the strength of the federal government, the SBA empowers entrepreneurs and small business owners with the resources and support they need to start, grow or expand their businesses, or recover from a declared disaster. It delivers services through an extensive network of SBA field offices and partnerships with public and private organizations. To learn more, visit www.sba.gov. The Seattle District Office serves most of Washington and northern Idaho with office locations in Seattle and Spokane.