You are here
Bellevue Food Exporter Uses SBA Assistance to Grow Into New Markets and PPP Loan Keeps Business Going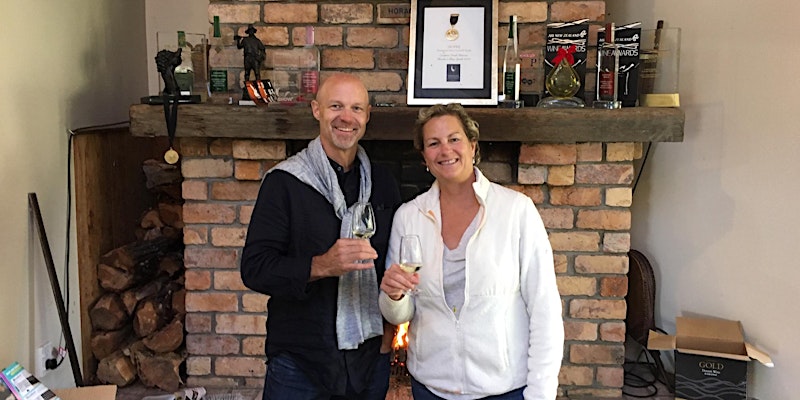 Bellevue Food Exporter Uses SBA Assistance to Grow Into New Markets and PPP Loan Keeps Business Going
Founded in 1975, Pacific Valley Foods distributes U.S. foods to international restaurants and grocery stores. What started as a small husband-and-wife operation with co-founders Scott and Lynn Hannah filling orders for frozen food out of their home basement has grown into a sophisticated multimillion-dollar U.S. food distribution company with offices in China, Japan, Europe and New Zealand.
Today their children John and Susan Hannah manage the business as president and senior vice president. They employ a staff of 11 and contribute significantly to supporting local agribusiness through the sale of foods produced by U.S.-based farmers and food processors.
Although Pacific Valley Foods had already achieved significant success in exporting with distribution deals in Japan, China, Australia and Europe, they were having difficulties breaking into the Indonesian market.
Solution
In 2018 they applied for a $3,500 SBA-funded State Trade Expansion Program (STEP) grant through the Washington State Department of Commerce to finance their participation in an Indonesian food trade show. The Hannahs also sought assistance from SBA Resource Partner Washington Small Business Development Center (SBDC) International Trade Advisor Ellie He, who continues to advise them on strategies to increase international sales.
When the pandemic hit in early 2020 and international trade shows where they traditionally generate most of their international leads were cancelled, the Hannahs had to move quickly to keep their business going. They applied for the SBA Paycheck Protection Program (PPP) Loan and pursued new sales opportunities. 
Impact
As a result of the STEP grant-funded trade show mission to Indonesia and SBDC advising, Pacific Valley Foods continues to follow up on promising leads and connections and anticipates expanding further into Indonesia. Pacific Valley Foods supplied the second largest retailer in Japan with french fries grown and processed in Washington state. Years later, they became a valued supplier of frozen vegetables for a global restaurant chain in China. The frozen vegetables are also grown and processed in the state. Today, an estimated 95% of their total sales are international.
Thanks to the PPP loan, they have kept all their employees on staff full-time as they continue to explore new ways of selling overseas.
Pacific Valley Foods was named the 2020 Pacific Northwest Exporter of the Year.
From the Owner
"We are excited to be recognized as one of the pioneers in distributing frozen U.S. foods internationally," Pacific Valley Foods Senior Vice President Susan Hannah said. "As global markets increase their need for processed foods, we are proud to be involved in the complex business of international trading, and even more proud to supply the quality products of the U.S."