You are here
Bone-a-Fide Dog Ranch From NYC to the Town of Maltby: a Big Move for a Small Business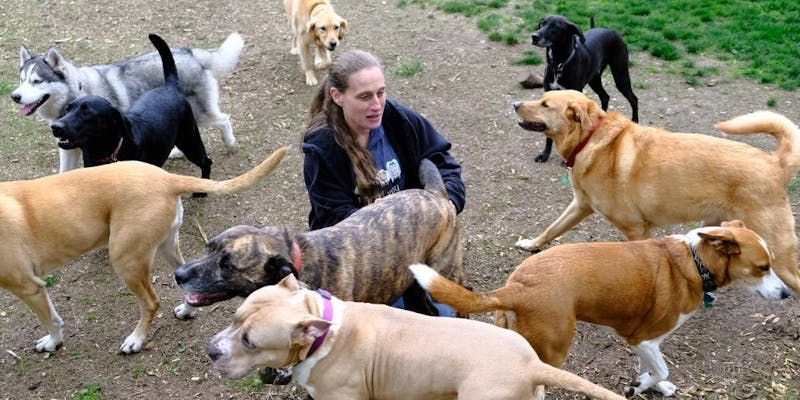 Bone-a-Fide Dog Ranch From NYC to the Town of Maltby: a Big Move for a Small Business
Lauren Rick was tired of designing software and wanted a change. So she started walking dogs while still living in New York City; but the big city didn't offer the space she wanted for the dogs. Focused on a doggy daycare business model where dogs had space to run, she began searching nationwide for a business she could buy.
Solution
In 2009, Rick made use of the U.S. Small Business Administration loan program and purchased Bone-a-Fide Ranch in the small town of Maltby, Washington, population 10,830. The business is spread across five acres open for the dogs to play  and includes a single family home that has been converted into a specialized shelter where the dogs sleep overnight.
Impact
She has grown the business to 17 employees and has six vans that go around the greater Seattle area to pick up and drop off dogs for "doggy day care." Rick's business accommodates up to 200 dogs for overnight boarding.
From the owner
"I spent a lot of time looking at a lot of businesses. It's important to see not only what you want, but look at everything that's out there," Rick said. "I made use of the SBA loan and was able to buy the property and the business, and then I just packed up and moved across the country; almost 10 years later, we are doing pretty well. I love what I do and I get to spend every day here with the dogs."