You are here
Bremerton Construction Firm Uses Quality-Centric Philosophy, Federal Programs to Find Success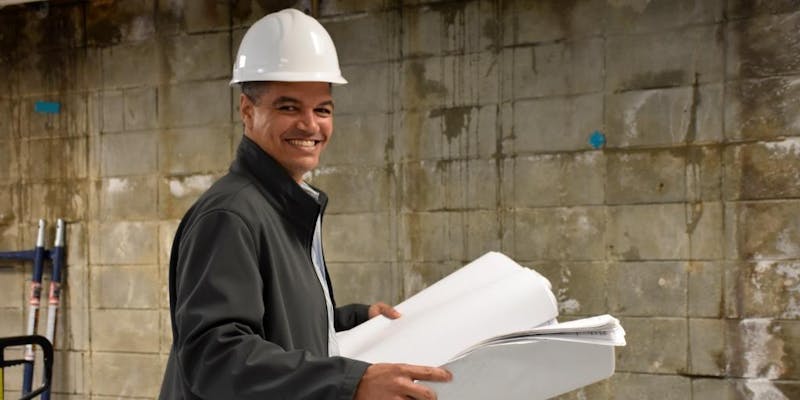 Bremerton Construction Firm Uses Quality-Centric Philosophy, Federal Programs to Find Success
Roger Newton never planned to start his own business. But after years of hands-on construction and project management experience, Newton branched out on his own and founded Newton Building and Development, LLC (NBD) in March 2002. He recognized the opportunities of doing business with the federal government but he needed a way to gain access to the network.
Solution
Having seen the benefits of the SBA 8(a) Business Development Program at a previous firm, Newton applied for and received his 8(a) certification in 2005. The combination of the certification and outstanding project reviews opened the floodgates for work opportunities with the Navy. After a successful nine-year run, Newton graduated from the SBA 8(a) program. Several years later, he was ready to take his business in a new direction, but wasn't sure what that should be. That's when Newton was accepted into the 2018 SBA Emerging Leaders program, a seven-month executive education program designed for small businesses to develop a three-year strategic growth plan.
Impact
When Newton started with the SBA 8(a) program, he was one of only a few African American-owned construction firms doing federal work within the state of Washington. He credits the SBA 8(a) Business Development Program for providing the access to the network he needed to get started in government contracting. During his time as an 8(a) certified firm, NBD annual revenues went from $145,000 in 2005 to $6.5 million in 2014 and his employees grew from zero to 15. Since graduating from the 8(a) program, his client base has diversified. NBD went from 90 percent direct work with the Navy to about 20 percent, shifting to more contracts with large prime companies, the City of Seattle and nonprofits. The SBA Emerging Leaders program changed his perspective on his goals, and reinvigorated his passion to work on his business to get it to become self-sufficient. Financially, SBA Emerging Leaders led NBD to higher profitability.
From the owner
"The 8(a) program is not a starting point for someone; it's a business accelerator once you're already running a decent sized operation," said Newton. "I was lucky because I already had a lot of established contacts with the Navy when I got into the 8(a) program. For most firms, it takes years to develop those contacts and you need to have a solid book of other work going while you wait for your first opportunity. Finally, it's really important to do good work. Honesty is incredibly important. The kind of thing I say to my own kid, if we're going to bother to do it, let's do it well. We should be proud of what we're doing."
Company Name:
Newton Building and Development, LLC