You are here
From Buildings to Barley: Constructing Success Through Brewing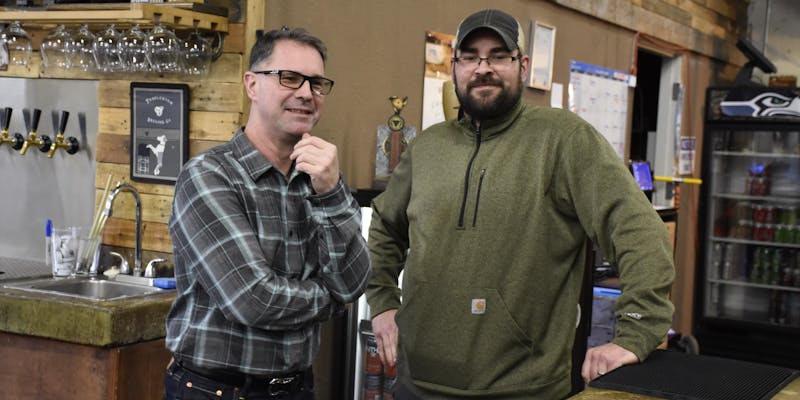 From Buildings to Barley: Constructing Success Through Brewing
Rich Nesheim, a Woodinville, Washington native, was working in Arizona in the construction industry in 2007. He found himself unemployed in 2008 due to the halt in the industry as part of the Great Recession of 2008. His brother, Raymond, found himself in the same situation, but in Washington State. Rich packed his life up and moved home, and the two brainstormed a solution to their employment problem: open a brewery. 
Solution
Pulling money from 401k's, borrowing from family members, and utilizing the 7(a) Loan program offered by the U.S. Small Business Administration, the two brothers started Triplehorn Brewing in 2012. They opened their doors with three brewing tanks and barely enough money in the bank to cover the first month's expenses. The business grew quickly over the first three years, seeing 35% growth each year.
Impact
In 2016, they obtained another 7(a) loan for a remodel and expansion. The company now has 14 tanks; a full bar and seating area, offices and other needed upgrades in their brewing facility. They employ two full-time and eight part-time employees, and host local food trucks in front of the brewery to serve food and promote other local small businesses.
From the owner
Rich said finding success as an entrepreneur isn't easy. "You have to be able to get up and do something that at times can be very painful. We get up and we work 7 days, sometimes 70 hours, a week. We have had some tough times, lost our heads, gathered ourselves, got centered and pushed forward." Rich said he tries to keep three key things in mind in all of their business decisions: "Time, cost, and quality. That's the triangle. It's learning to keep the balance of those three."