You are here
Rural Family-Owned Semi-truck Repair Company Expands Thanks to Business Advising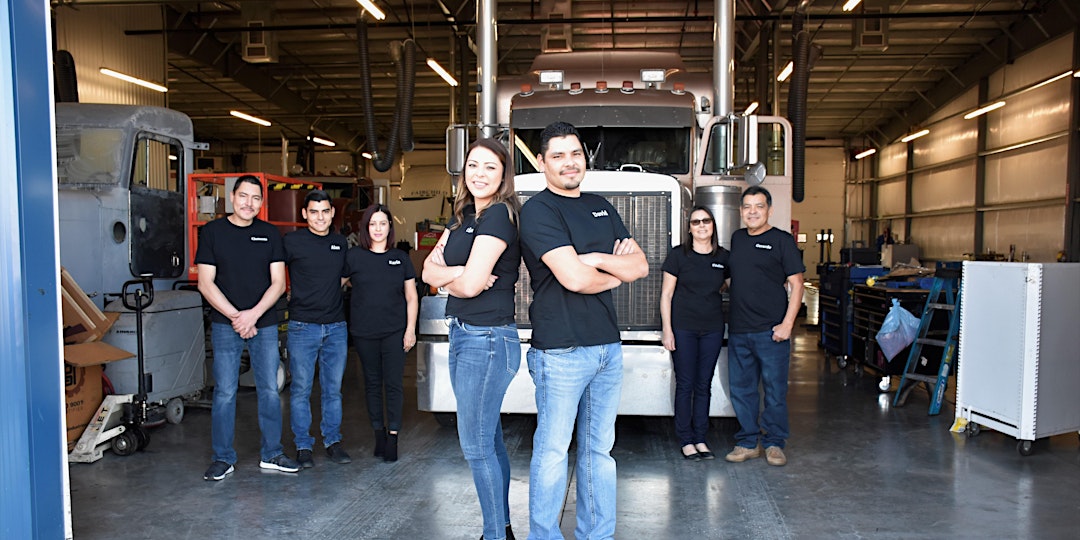 Rural Family-Owned Semi-truck Repair Company Expands Thanks to Business Advising 
David Ruelas developed a strong work ethic early in life. As the son of Mexican immigrants, he worked alongside his family in the agricultural fields of eastern Washington before and after school and on weekends. While other kids went on summer or winter break, the Ruelas family went back to work for various farmers seven days a week. After graduating from high school, Ruelas apprenticed with a semi-truck mechanic and became a skilled mechanic. He found work at a Yakima repair shop, but soon tired of the 45-minute commute from Sunnyside to Yakima each day. Seeing a need for mobile repair services for semi-trucks in the rural areas surrounding Yakima, he started Fast Mobile Service Truck Repair as a one-man, one-truck service. He leased a 5,400 square-foot shop in 2011. As business continued to grow, Ruelas added employees and family members to the team, including father Gerardo as a fabricator, brother Clemente as head mechanic, brother Alan as head of the parts department, and sister Fatima as the office manager in 2012. In 2016 the lease for his shop was set to expire, and Fatima wanted to explore options for buying their own space but didn't have a firm grasp on their financials.
Solution
Fatima remembered hearing about the SBA years earlier and reached out to their local Washington Small Business Development Center (SBDC) for assistance. SBDC Adviser Linda Johnson worked with the Ruelas family to help them get their finances in order and learn the difference between cash flow and profit. Johnson projected that their finances were sufficient to purchase their own shop and helped them apply for a U.S. Department of Agriculture (USDA) Rural Development-backed loan.
Impact
Thanks to SBDC advising, the Ruelas family took control of their finances and were approved for the USDA-backed loan to build their own 14,000 square- foot semi-truck repair shop. They celebrated their grand opening with 300 loyal customers, vendors and community members in Grandview, Washington in February 2018. Since expanding into the new location, Fast Mobile Service's sales have grown by 30%. Staff grew from nine employees to 16 and they're already at capacity for their new space and looking to take out another loan to expand the shop and add additional employees.
On Spanish Language Skills
The Ruelas family is bilingual; they speak both English and Spanish. David and Fatima Ruelas say the Spanish language skills are an added benefit for their customers. Many of their customers' primary language is Spanish and they enjoy working with Fast Mobile Service because they don't have to use an interpreter.
From the owner
"Something a lot of people don't know is that I started this business with no money. I bought some small tools with my dad's credit card and my mom gave me $1,000 from savings, which was probably all they had," David Ruelas said. "My family drives me to do what I do. I know we can make this a successful business and it gives us the chance to provide better pay and a better life for our family and our employees."
Company Name:
Fast Mobile Service Truck Repair & Parts