You are here
SBA Award Winner Grows Successful Mobile Storage Business From a Senior Project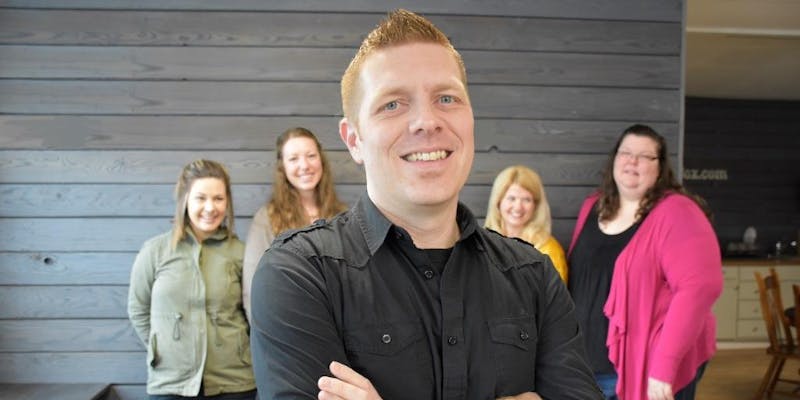 SBA Award Winner Grows Successful Mobile Storage Business From a Senior Project
Ross Black needed a business idea for his senior project in high school; so he utilized some extra space his parents had to make a mini-storage business. After finding success in it, he decided to expand by purchasing shipping containers to use as storage space. It wasn't until a client asked if he could drop the container off at her house to put some bigger items in prior to taking it to his property that he found a potential in mobile storage. Fifteen years, two locations, and nine employees later, Ross and his father (and co-owner) Dave Black had created a successful mobile storage business headquartered in Lynden, Washington. Ross wanted to grow the business smart and knew he needed some help to make that happen.
In 2013, Ross enrolled in the SBA Emerging Leaders course, which provides free entrepreneurship education and training for executives of small, poised-for-growth companies that are potential job creators. The program is a seven-month commitment and is best known for the three year strategic growth plan that participants produce during the course. That growth plan, Ross said, was an amazing benefit of the course.
Since taking the course in 2013, Black has grown from two locations to eight, now has 28 employees and expects to close the year with $6 million in sales. Black said aside from the growth plan, the network he created of other local business owners has been an invaluable resource as well. "Being able to bring real issues to the class and have that network to troubleshoot and get insight was invaluable." Black said his biggest takeaway from the class was learning how to work on his business, rather than work in his business.
"This course actually gave you a time and a place to work on the business. And the team of other people in similar roles, but a broad scope of industries, it took the competition out of bringing your ideas to the table because they weren't in a competing field. I can't speak highly enough of this course, the growth has been good, of course it comes with its own challenges, but it's been amazing."
In 2019 Ross was named the SBA Washington Small Business Person of the Year. This National Small Business Week Award recognizes small business owners who demonstrate staying power and substantiated history as an established business with at least three years of business operation. Winners must also show growth in net worth and business expansion, increase in jobs and sales, innovativeness of products or services, response to adversity and contributions to community-oriented projects.
On the 2017 Tax Cuts and Jobs Act:
When Washington state implemented a new minimum wage and sick leave requirements at the beginning of the year, Black said the corresponding timing of the federal tax cuts helped offset these new costs and balance his bottom line. As a further result of the tax cuts, he added a team member and purchased more delivery equipment.