You are here
Seattle Digital Stationery Company Owner Wins SBA Honors and Keeps Business Going with a PPP Loan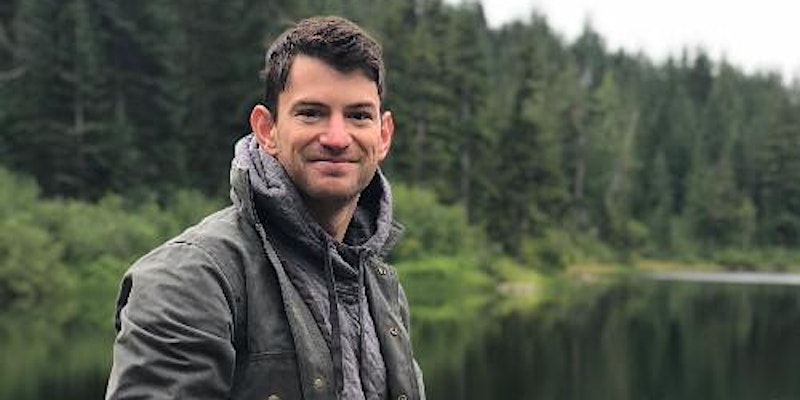 Seattle Digital Stationery Company Owner Wins SBA Honors and Keeps Business Going with a PPP Loan 
Founded in 2008 out of Sam Franklin's college dorm room at Washington University, Greenvelope.com is a paperless stationery company that offers custom animated digital wedding invitations, birthday cards, holiday cards and all types of event invitations. Franklin initially funded his startup costs by delivering pizzas and pressure-washing driveways in his community. He steadily grew his company by one to two new staff each year. Over time, he became weary of the impact rising commercial lease costs could have on his financial bottom-line. Franklin determined that he wanted to purchase an office space. Because his business was still new and operating in a relatively new industry, traditional business loans were not the right fit for Greenvelope.com.
Solution
Franklin applied for an SBA 504 Guaranteed Loan from Evergreen Business Capital, a specialized type of SBA Loan for commercial property and industrial equipment with low down-payment requirements and long-term fixed-rate terms.
When the pandemic hit in early 2020, the event industry took a hit.  Franklin applied for the SBA Paycheck Protection Program (PPP) Loan and an SBA Guaranteed 7(a) Loan.
Impact
During the past 11 years, the paperless stationery company has seen tremendous growth and success, both domestically and internationally. Greenvelope.com went from a one-person startup to a company with 14 full-time employees that serves 5,000 business clients and has more than 700,000 users in 35 countries.
Thanks to the SBA 504 Loan, Franklin was able to purchase his building space in Belltown, Seattle where is company is now headquartered.
In 2016 they added seven new languages to their website to increase international traffic. Franklin has consistently grown the company by 30 to 40% each year since inception. 
Thanks to the SBA PPP Loan and SBA 7(a) Loan, Greenvelope.com has kept all their staff and they continue to weather the storm. In 2020, Franklin was named the SBA Seattle District Young Entrepreneur of the Year.
From the owner
"I was incredibly impressed with how my SBA contacts helped me navigate existing and new financing during these uncertain times.  In my experience, they really go the extra mile to do what they can for small businesses."