You are here
Seattle Fencing Company Doubles Sales with SBA-Backed Loans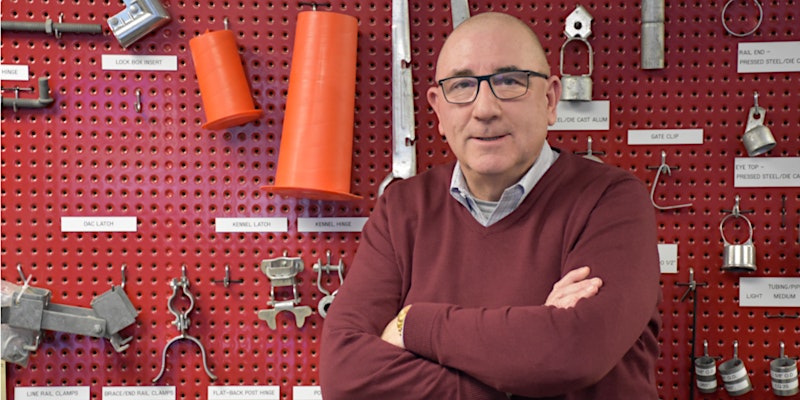 Seattle Fencing Company Doubles Sales with SBA-Backed Loans
After spending 32 years working in another industry, Rick Koch decided it was time to work for himself. In 2008 he purchased All City Fence, an established Seattle-based fence manufacturer and installation company. A few years after purchasing the company with a traditional business loan, Koch wanted to refinance and started to research his options. He was also interested in purchasing his own land and building as opposed to continuing to lease.
Solution
In 2011 Koch used the SBA Guarantee Loan program to refinance, after receiving a recommendation from Key Bank. Since 2011, Koch has taken out five additional SBA-backed loans, including an SBA-guaranteed revolving line of credit. He is currently looking at using the SBA 504 Loan Program to purchase and buildout two new office locations.
Impact
Thanks to the SBA loans, Koch has grown annual revenues by 115% from 2011 to 2019 – more than doubling the business. Additionally, staff has grown by nearly 50%, he now employs 60 people. With the extra capital, Koch was able to create a surplus for property purchases for the business. He plans to move the business from his current location and expand into two new locations north and south of Seattle – Mukilteo and north Federal Way, respectively. Koch says the two new locations will make the commute easier for his employees; and owning his own business properties will allow him to take more control of his company's destiny. All City Fence does business with the City of Seattle, King County, and many of the large local construction companies. They have the highest bonding, and highest liability insurance coverage than any other fence company in the Pacific Northwest.
Opportunity Zone
All City Fence is currently located in an Opportunity Zone and is expanding into another Opportunity Zone. Qualified Opportunity Zones were created by the 2017 Tax Cuts and Jobs Act. These zones are designed to spur economic development and job creation in distressed communities throughout the country and U.S. possessions by providing tax benefits to investors who invest eligible capital into these communities. Taxpayers may defer tax on eligible capital gains by making an appropriate investment in a Qualified Opportunity Fund and meeting other requirements.
From the owner
"I should have started in business with an SBA loan 20 years prior, I could have done even more than I have," says Koch. "I'm most proud of providing families a living wage. I hire a lot of former inmates – some of my key people come from that background. I try to give them a better opportunity, and give back to my community through various charitable giving as we continue to grow."