You are here
Seattle Non-profit Retains Staff & Continues Serving Foster Youth Thanks to SBA PPP Loan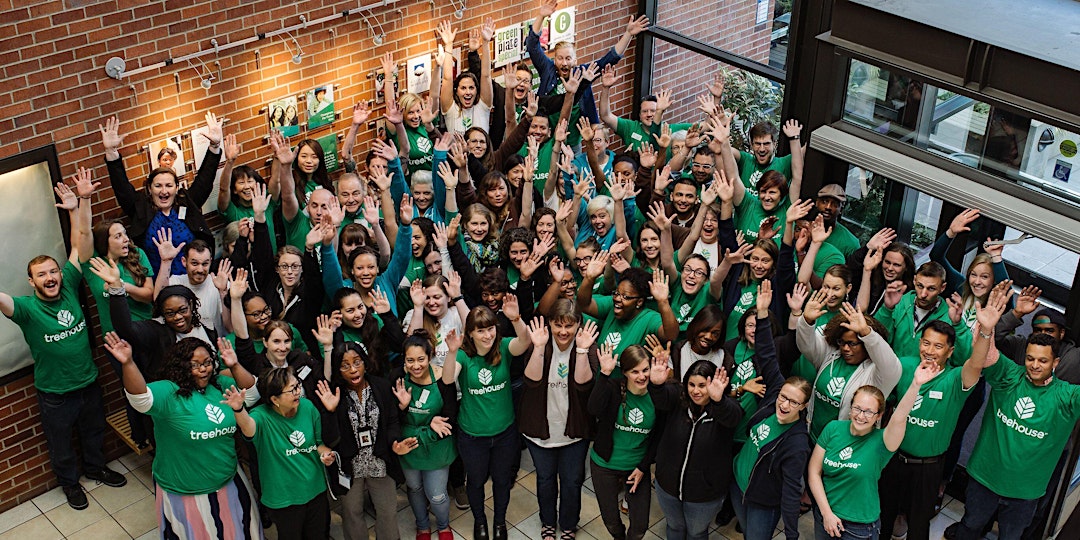 Seattle Non-profit Retains Staff and Continues Serving Foster Youth Thanks to SBA PPP Loan
In 1988, a group of Seattle-based social workers founded a nonprofit organization named Treehouse on the belief that kids in foster care deserve a community committed to their success. Funded by community bake sales and car washes, they started small — purchasing the little things such as birthday presents and school supplies. By 2020 Treehouse had grown from a few dedicated social workers to a fulltime staff of more than 100 employees and a network of 3,000 volunteers serving more than 8,000 youth in foster care across Washington state. Treehouse relies on the generosity of the community and a limited number of state contracts to fund their programs which today focus on all aspects of the academic and economic success of the youth they serve.
March 18 was set to be Treehouse's largest annual fundraiser which traditionally raises $1 million dollars to help fund their programs. Because of the Covid-19 pandemic, they had no choice but to cancel the fundraising event. Donors have continued to be supportive, but many are no longer able to contribute the same level of financial assistance, leaving Treehouse programs and staff vulnerable.
Solution
In April, Treehouse Executive Director Lisa Chin learned about the SBA Paycheck Protection Program (PPP), a new forgivable SBA-guaranteed Loan Program established by the CARES Act to help businesses and 501(c)(3) nonprofits who have been adversely impacted by the pandemic keep trained staff on payroll. Chin applied for a PPP loan on behalf of Treehouse through Seattle Credit Union and were funded within seven days.
Impact
The PPP loan has allowed Treehouse to maintain the same level of personnel. Just as importantly, it's allowed them to continue to serve the 8,000 youth in their programs as the organization adapts to provide the best support during the pandemic. It's also given management and staff time to plan for what happens in the fall with schools.
From the Executive Director
"I can't tell you how thrilled we were to get the PPP loan from SBA. It's made a world of distance," Chin said. "The support is there. We're in a brand-new world, and the fact that PPP is available in these interesting and unprecedented times, it's a gift. Even if you don't think it's for you, you should try. The fact that we have a government that cares about us — and leadership has been thoughtful enough to serve nonprofits — is amazing. We live on the philanthropy of others. We're able to serve because of the generosity of others. In this case, it's been our government that's stepped up."