You are here
2020 Boise District Office Small Business Person of the Year
2020 Boise District Small Business Week Award Nomination Guide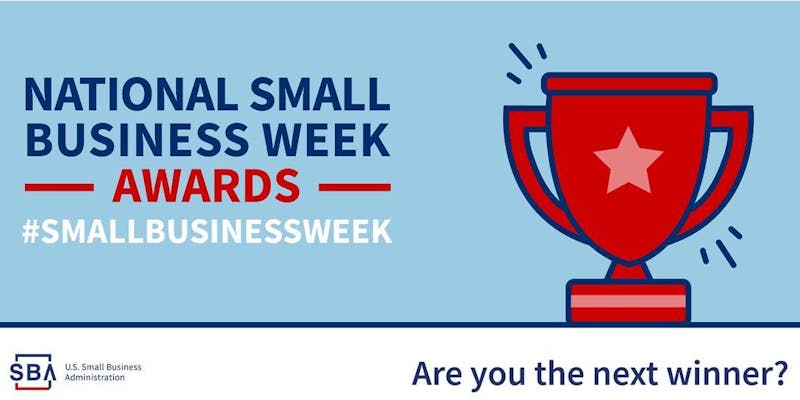 (link is external)
Submit Your Nomination for 2020 National Small Business Week Awards
Are you a small business owner with an amazing story to tell; or, do you know of a small business that deserves recognition? If so, submit your nomination today for the 2020 National Small Business Week Awards.
For more than 50 years, National Small Business Week has celebrated the achievements of America's small businesses and the contributions they make to their local communities, and to the nation's economy. See nomination form ad background check below. 
2020 award categories for the SBA Boise District include the following:
Award Categories 
The SBA Boise District Office invites you to nominate a local small business and/or individual or organization to be considered for recognition for one of the following awards:
State Awards – Winners in these categories will move forward to compete for regional and/or national recognition on behalf of Idaho :
Small Business Person of the Year
District Awards – Winners in these categories will be recognized.
Small Business Exporter of the Year
Veteran-Owned Small Business
Rural Small Business of the Year
Individuals may self-nominate. Nominees must be residents of the U.S. or its territories, will be subject to background checks, and must comply with federal civil rights laws. Individuals may not be nominated for more than one award category.
The SBA Boise District recommends nominations are submitted by the Dec. 20, 2019. The final deadline for nominations is 12 p.m. PT, Jan. 7, 2020.
Contact Irene Gonzalez irene.gonzalez@sba.gov 208-334-1673 or Christian Pennington christian.pennington@sba.gov 202-849-0209
All nomination packages must be hand delivered or mailed to the SBA Boise District Office at 380 E. Park center Blvd., Suite 330, Boise, ID 83702. 
Email submissions of SBA Awards forms will not be accepted as they contain personally identifiable information (PII).