You are here
From Flat-line to Full-time: Success in SCORE Strategic Planning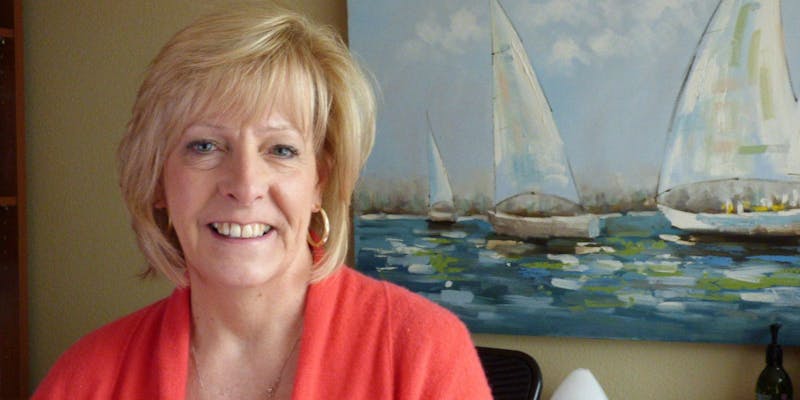 From Flat-line to Full-time: Success in SCORE Strategic Planning
In 2014, Linda Lybert found herself in the unfortunate position of having her job within a medical company eliminated and was suddenly a woman in her 50s on unemployment searching for a new job. After months of searching with no success, she began to revitalize a consulting business she started in 2012 specializing in infection prevention as it relates to the acquisition and transmission of pathogens that cause deadly infections via surfaces. This was a highly specialized niche that no one had ever worked in, which meant there was no template for success. Her unemployment assistance was almost over when Lybert received a notice from the unemployment office with contact information for SCORE. SCORE is a nonprofit association and resource partner of the U.S. Small Business Administration (SBA) dedicated to educating entrepreneurs through free business counseling and workshops.  Lybert jumped at the chance to work with the organization.
Solution
Lybert began meeting with Ekhard Preikschat, a SCORE mentor in Seattle, to create a strategic plan for her business Healthcare Surface Consulting, LLC. Unemployment had run out and she took a part-time position in retail to help financially while they worked together to create a plan for full-time success with her growing business. Shortly after implementing it, she found the success she had been hoping for.
Impact
Within four months, Lybert gained five clients and began making enough money to sustain herself full-time and the company continues to grow. Since that time she also started a nonprofit organization that brings together healthcare professionals in multiple areas of expertise to further address healthcare surface issues.  Lybert has also expanded her consulting to include product development with large companies. She continues to grow her client base both nationally and internationally and recently hired her first full-time employee.
From the Owner:
"SCORE is awesome; I could not have done any of this without them. In addition to all of the help I got from Ekhard, the webinars and workshops the SBA and SCORE offered were a tremendous help as well," Lybert said. "I was over fifty and unemployed; it was scary! But I'm glad it happened because now, thanks to SCORE, I am living my dream doing exactly what I love; it's amazing."
Company Name:
Healthcare Surface Consulting, LLC