Services we provide
Our office provides help with SBA services including funding programs, counseling, federal contracting certifications, and disaster recovery. We can also connect you to our partner organizations, lenders, and other community groups that help small businesses succeed.
Areas we serve
The Colorado District Office services the entire state of Colorado.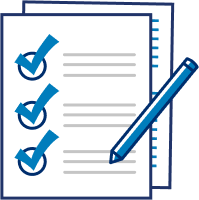 Doing business in our area
Learn how to register your business, access state and federal resources, and find lenders in our area.
See our guide
News and updates
Sign up for our email alerts
Get updates with free small business tips, online training, and information on upcoming events in our area:
Latest updates
View more

updates
Follow us on social media
Success stories
Rice's Lucky Clover Honey is a women-owned, family operated, 4th and 5th generation business that specializes in 100% American raw & unfiltered honey. Based in Greeley, CO, Ronna Rice, CEO, along with...

Born in Buenos Aires, Argentina, Lorena Cantarovici was raised most of her life by her single mother Maria. Impacted by Argentina's history of volatile economies, Lorena and her mother were constantly...

Sara Davenport had heard "it's cancer" not once, but twice, before her 40th birthday, having been diagnosed, treated and then survived both Metastatic Thyroid and Non-Hodgkins Lymphoma cancers. After...