Services we provide
Our office provides help with SBA services including funding programs, counseling, federal contracting certifications, and disaster recovery. We can also connect you to our partner organizations, lenders, and other community groups that help small businesses succeed.
Areas we serve
The Kentucky District Office services the entire state of Kentucky.
Office locations
Need assistance? Send us a message
Louisville

600 Dr. Martin Luther King Jr. Place, Suite 188
Louisville, KY 40202

View Map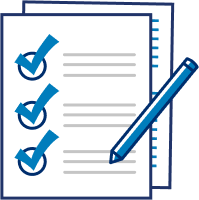 Doing business in our area
Learn how to register your business, access state and federal resources, and find lenders in our area.
See our guide
News and updates
Sign up for our email alerts
Get updates with free small business tips, online training, and information on upcoming events in our area:
Latest updates
View more

updates
Follow us on social media
Success stories
What happens when you fuse traditional Italian recipes with soul food grilling? You get The Black Italian Grill Kitchen. In 2008, Chef Paula Hunter was cooking and needed to add meat to her...

Apex Entertainment, LLC operates two multiplex movie theatres: the landmark Village 8 Theatres, which offers first-run discounted movies and hosts special events; and Baxter Avenue Theatres, which has...

After holding mid-senior level positions in business development and strategic marketing roles with Fortune 1000 Companies and assignments with the U.S. Air Force Reserves and the Pentagon, Scott...