Services we provide
Our office provides help with SBA services including funding programs, counseling, federal contracting certifications, and disaster recovery. We can also connect you to our partner organizations, lenders, and other community groups that help small businesses succeed.
Areas we serve
The Vermont District Office services the entire state of Vermont.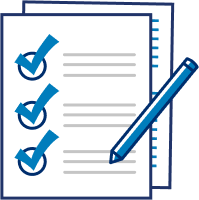 Doing business in our area
Learn how to register your business, access state and federal resources, and find lenders in our area.
See our guide
News and updates
Sign up for our email alerts
Get updates with free small business tips, online training, and information on upcoming events in our area:
Latest updates
View more

updates
Follow us on social media
Success stories
Some mission-driven entrepreneurs could never imagine selling their growing business, whereas other entrepreneurs start an enterprise with the primary goal to sell it one day. It appears Paul Hines...

Every new year millions of Americans vow this is the year they are going to lose weight, join a gym and workout every day, and yet every year in the middle of February about 80% of Americans who made...

As COVID-19 spread across the state in 2020 closing schools, restaurants, theaters and countless other places of employment the pandemic forced Vermonters to learn and work from their homes. When it...