Services we provide
Our office provides help with SBA services including funding programs, counseling, federal contracting certifications, and disaster recovery. We can also connect you to our partner organizations, lenders, and other community groups that help small businesses succeed.
Areas we serve
The Indiana District Office services the entire state of Indiana.
Our staff
Stacey Poynter

District Director

Martin Anderson

Deputy District Director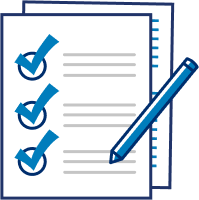 Doing business in our area
Learn how to register your business, access state and federal resources, and find lenders in our area.
See our guide
News and updates
Sign up for our email alerts
Get updates with free small business tips, online training, and information on upcoming events in our area:
Latest updates
View more

updates
Follow us on social media
Success stories
Jenny Watson is a mom who wants to take care of her family naturally. During flu season a few years ago, she found that a recipe she had for elderberry syrup really worked keeping her young family out...

Deb Dedrick is a fireball of energy and a self-proclaimed "serial entrepreneur." Over the past 20+ years, she has run as many as five companies at one time, and raised four children. And, in her most...

Rahila Robinson took over her family's marble memorial products company in 2008. Robinson & Sons Enterprises of America Inc. was known throughout the funeral services industry in the United States for...